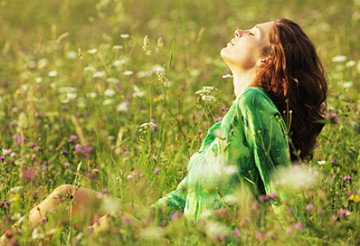 Pranayama wordt vaak vertaald als ademhalingsoefeningen, echter de beoefening gaat verder als dat alleen.
Pranayama heeft namelijk 2 betekenissen:
1. Controle over prana. Prana betekent vitale levensenergie en Yama betekent controle.
2. Expansie van prana. Prana betekent vitale levensenergie en Ayama betekent expansie.
Door pranayama practices kan men controle krijgen over emoties, gedachten en het lichaam cleansen, tot rust brengen, en revitaliseren van body en mind.
Het heeft zowel effect op body en mind. De Wijzen uit het Oosten hadden allang, voor de moderne Westerse samenleving dat wist, ontdekt dat de ademhaling zowel het lichaam als de mind kan beïnvloeden.
We zullen in 4 workshops de ademhaling doornemen:
1.  Diafragmatisch ademhalen, de meest efficiente vorm van ademhalen
2. Nadi Shodhanam: channel purification ookwel alternerende neusademhaling, die parasympatisch en sympatisch zenuwstelsel in balans brengt
3. Ujjayi breath, Victorious breath, die zeer sterkt kalmerend en rustgevend werk. Kapalbhati, Lightning Skull breath, die revitaliseert en energetiseert
4. Recap van de 3 voorgaande workshops
De kosten voor elke workshop zijn 35 euro.
---
Pranayama is often translated as breathing exercises, but the practice includes much more than that alone.
Pranayama has 2 meanings:
1. Control over Prana. Prana is vital life energy and Yama means control.
2. Expansion of Prana. Prana is vital life energy and Ayama means expansion.
Pranayama practices can give control over emotions, thoughts and cleanse the body, relax and revitalise body and mind.
It has an effect on both body and mind. The Sages in the East had long ago, well before modern Western society was aware of the effects of breath, discovered that breathing can influence both the body and the mind.
We will go through breathing exercises in 4 workshops:
1. Diaphragmatic breathing, the most efficient form of breathing
2. Nadi Shodhanam: Channel Purification also alternating nose breathing, which brings parasympathetic and sympathetic nervous system in balance
3. Ujjayi Breath, Victorious Breath, which is very strengthening and soothing work. Kapalbhati, Lightning Skull breath, which is revitalizing and energizing
4. Recap of the 3 previous workshops
The costs for each workshop are 35 euros.