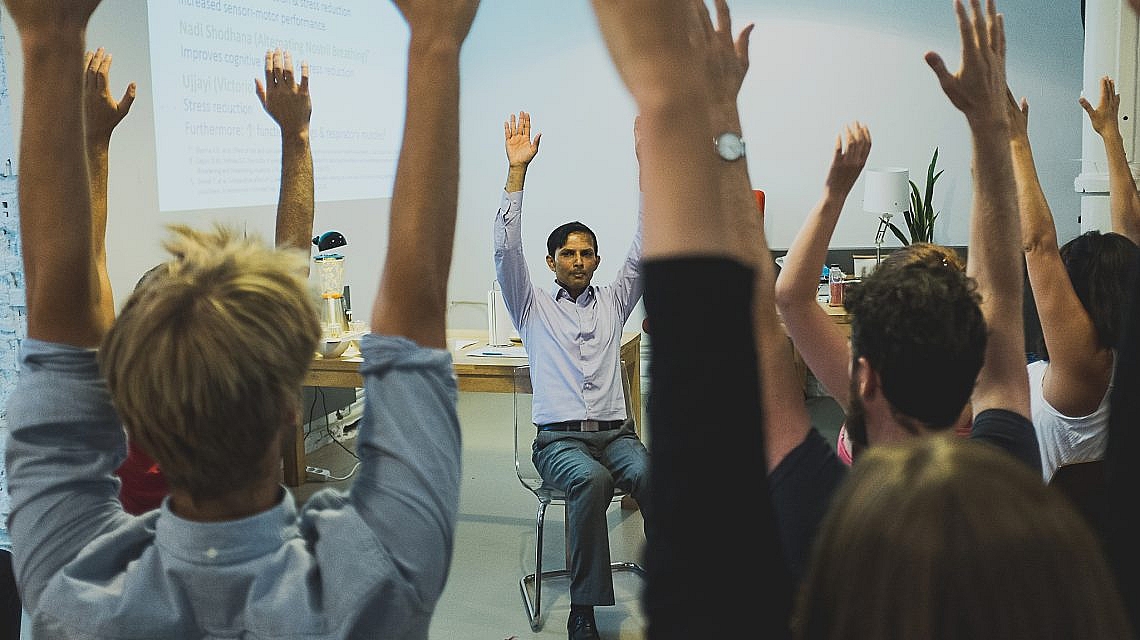 The evolving work culture has enabled HR decision makers to discover new forms of employee engagement, participation and well-being.
In consultation with your company, we can tailor a program to support your existing internal people.
Bringing vitality to the workplace
From yoga and meditation sessions, to one-on-one counseling, our professional faculty has hands-on experience with challenges and situations that take place in the professional workplace.
Our main portfolio:
• Corporate Yoga
• Stress and concentration management
• Rebalancing Breath
Some of our recent projects include:
• Nutrition and health
• Stress and concentration management
• Burnout prevention measures
• Conflict management
• Team building activities
• Engagement of new employees