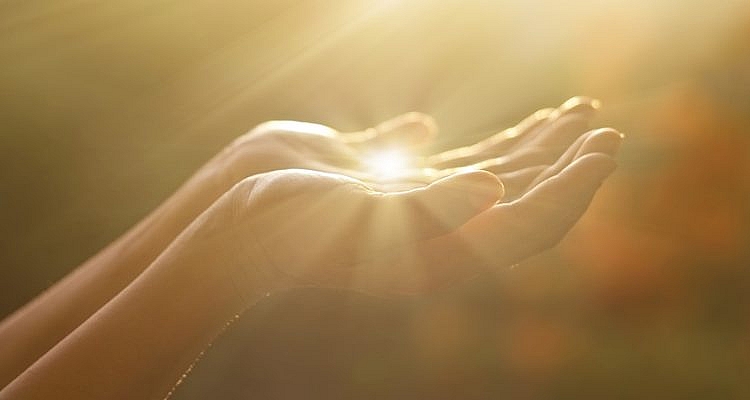 We starten met een korte ontspanningsoefening waarbij we lichaamsbewustzijn en ademhalingsoefeningen zullen beoefenen van de eeuwenoude Raja Yoga zodat je tot rust en ontspanning kan komen vanuit de hectiek van het dagelijkse leven. Daardoor kan je de Shamballa healing optimaal ontvangen.
De Shamballa healing – hartslag van Moeder Aarde – zal op afstand verstuurd worden aan alle deelnemers.
Deze heling zal veel gezondheidsvoordelen opleveren:
Algemene heling

Versterking van je immuunsysteem

Bescherming tegen elektrosmog- en straling

Betere aarding

Beter slaappatroon

Minder ontstekingen in het lichaam

Vermindering van stress en depressie

Verbetert het geheugen

Je ervaart een groter algemeen welbevinden
We eindigen tenslotte met een korte ademhalingsoefening, concentratie en meditatieoefening.
Datum & tijd: Vrijdag 6 Oktober van 20.00 – 21.00.  
Prijs: 20 euro.
Na inschrijving en betaling word de link gestuurd voor de online sessie.
Inschrijven en betaling via https://hipsy.nl/event/17320-shamballa-groepshealing-heartbeat-of-mother-earth-online
Namasté,
Vinod en Mandy, Shamballa MDH Masters
---
We start with a short relaxation exercise in which we will practice body awareness and breathing exercises from the ancient Raja Yoga so that you can relax and unwind from the hectic pace of daily life. Therefore you can receive the Shamballa healing in an optimal way.
The Shamballa healing – heartbeat of Mother Earth – will be send remotely to all participants.
This healing will provide for many health benefits:
General Healing

Strengthens your immune system

Protects against electrosmog- and radiation

Better grounding

Improved sleeping pattern

Less inflammation in the body

Reduction of stress and depression

Improved memory

You experience a greater general wellbeing
Finally, we end with a short breathing exercise, concentration and meditation exercise.
Date & time: Friday 6 October from 20.00 – 21.00.  
Price: 20 euro.
After registration and payment the link for the online session will be send.
Register and payment via https://hipsy.nl/event/17320-shamballa-groepshealing-heartbeat-of-mother-earth-online
Namasté,
Vinod and Mandy, Shamballa MDH Masters
#shamballa #healing #immunity #sleep #general #wellbeing #memory #stress #grounding #inflammation